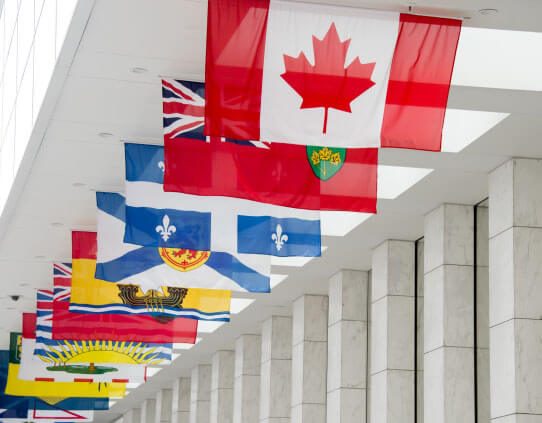 Provinces and territories (PTs) that operate a Provincial Nominee Program (PNP) can nominate candidates through the Express Entry pool, in addition to nominating foreign nationals to the existing paper-based process. PT nominations made via Express Entry are called "enhanced nominations" and enable each PT to increase its annual nomination space. Enhanced nominations are processed online and are subject to the six-month or less processing standard (in 80% of cases).
Minimum Requirements
To qualify under this program, the applicant must:
Have a PT nomination that has been validated by the nominating jurisdiction; and,
Meet the program requirements of one of the Express Entry federal element immigration programs (i.e., Federal Skilled Worker, Federal Skilled Trades or Canadian Experience Class).
Get in touch with us about Provincial Nominee Class

We keep your data private and share your data only with third parties that make this service possible. Read our Privacy Policy.
Fill up the form and our team will get back to you soon
We keep your data private and share your data only with third parties that make this service possible. Read our Privacy Policy.
Important Points
Candidates who have a PT nomination receive an additional 600 points in the Comprehensive Ranking System (CRS), which is usually sufficient to trigger an invitation to apply (ITA) at the next round of invitations.
PTs have direct access to the Express Entry pool through a dedicated portal that allows them to view and nominate candidates in the pool.
Once a nomination has been issued by a PT and accepted by a candidate, it cannot be cancelled in the candidate's Express Entry profile. Should the candidate change their mind, or the PT withdraw the nomination after acceptance of the nomination, the candidate must cancel their Express Entry profile and submit a new profile in their online account.
Choose a province or territory
Alberta | British Columbia | Manitoba | New Brunswick | Newfoundland and Labrador | Northwest Territories | Nova Scotia | Ontario | Prince Edward Island | Saskatchewan | Yukon
Contact us for assessment and more information