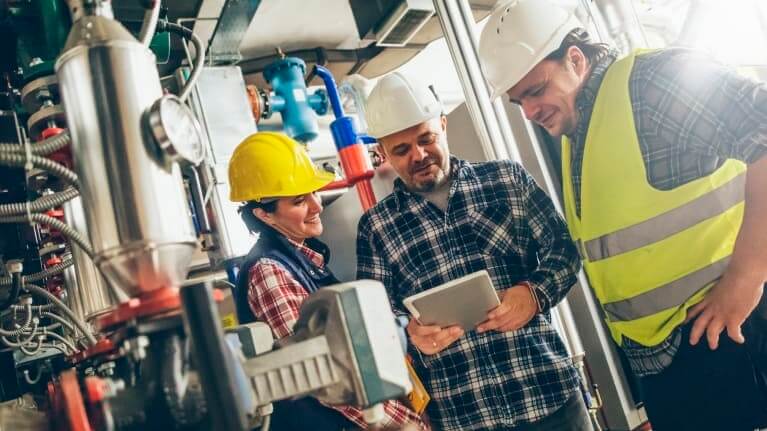 Skilled trades play a vital role in a knowledge-based economy and are essential to maintain Canada's competitive position. The Government of Canada and element immigration department developed Federal Skilled Trades Program (FSTP) in 2013 in order to address the growing shortage of skilled trade workers in areas that were experiencing rapid growth due to the increasing strength of the economy. The economic element immigration program was developed at the request of Canadian businesses and employers who were struggling to find enough skilled trade workers to help them complete their work on time.
The Federal Skilled Trades Program (FSTP) is for skilled workers who want to become permanent residents based on being qualified in a skilled trade.
Get in touch with us about Federal Skilled Trades Class

We keep your data private and share your data only with third parties that make this service possible. Read our Privacy Policy.
Fill up the form and our team will get back to you soon
We keep your data private and share your data only with third parties that make this service possible. Read our Privacy Policy.
Minimum Requirements
To qualify under this program, the applicant must:
Have at least 2 years of full-time work experience (or an equal amount of part-time work experience) in a skilled trade within the 5 years before the application;
Have a valid job offer of full-time employment for a total period of at least 1 year up to two employers in Canada OR a certificate of qualification* in that skilled trade issued by a Canadian provincial, territorial or federal authority;
Get a minimum level of CLB 5 in Speaking & Listening and CLB 4 in Reading & Writing in official languages;
Meet the job requirements for that skilled trade as set out in the National Occupational Classification, except for needing a certificate of qualification*.
Be able to demonstrate the skills and experience and that they have performed the essential duties of the occupation.
Important Points
The applicant is not required to have at least 67 points based on Element Immigration, Refugees and Citizenship Canada's (IRCC) element immigration selection factors.
There is no education requirement for the Federal Skilled Trades Program. However, applicant will be awarded points in their Express Entry pool, if they have earned a Canadian educational or have Educational Credential Assessment (ECA) for a foreign education.
The applicants must plan to reside outside the province of Quebec. The province of Quebec selects its own skilled workers through a unique element immigration system.
Contact us for assessment and more information
*A Certificate of Qualification proves that a person is qualified to work in certain skilled trade in Canada. With a Certificate of Qualification, applicants prove they have passed a certification exam or met all the requirements to practice their trade in a specific province or territory.