Canada's new Start-Up Visa is the first of its kind in the world, linking immigrant entrepreneurs with experienced private sector organizations that have expertise in working with start-ups. This program is to attract foreign innovative entrepreneurs, who are willing to establish new, high-growth businesses in Canada and support innovation and job creation. Canada is open for business to the world's start-up entrepreneurs. There are many reasons why Canada is the best place to build your business.
Strong economic growth: Forbes magazine rates Canada as the best country in the G-20 with which to do business. Canada has the strongest fiscal position in the G-7 and among the best fiscal prospects in the G-20.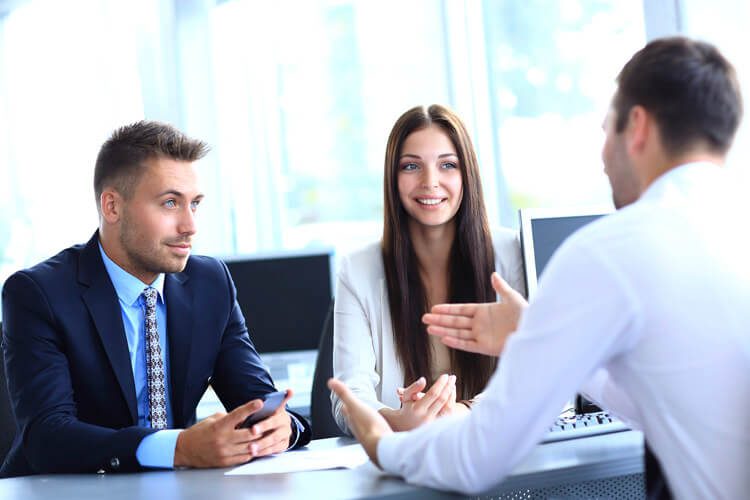 Get in touch with us about Business Class
We keep your data private and share your data only with third parties that make this service possible. Read our Privacy Policy.
Fill up the form and our team will get back to you soon
We keep your data private and share your data only with third parties that make this service possible. Read our Privacy Policy.
Low taxes and low business costs: Canada offers a low-cost and low-tax environment so your business can thrive. Canada's overall tax rate on new business investment is significantly lower than that of other G-7 countries. KPMG ranks Canada as the most tax competitive country in the G-7.
Excellence in research and innovation: Canada offers a winning environment for research and innovation, including world-leading research and development (R&D) infrastructure, scientific talent and innovation incentives. Combined federal and provincial credits can return to foreign investors, on average, up to 30 percent of their R & D investment in Canada.
Top quality of life: Canada's top quality of life provides a great backdrop for the success of individuals, families and globally engaged companies. According to the World Bank, in 2011 Canadians enjoyed nearly the highest standard of living in the G-20. Canada is home to a highly educated, flexible and multicultural work force.
Eligibility requirements of the program
To be eligible for the Start-up Visa Program, the applicant must:
Have a qualifying business
Get a letter of support from a designated organization
Meet the language requirements
Bring enough money to settle
Pass Canadian security and medical clearances
Plan to settle in a province other than the Province of Quebec
Qualifying Business
A qualifying business means you created a business that meets the following conditions:
At the time you get a commitment from a designated organization:

Each applicant holds 10% or more of the voting rights attached to all shares of the corporation outstanding at that time (up to 5 people can apply as owners)
and
Applicants and the designated organization jointly hold more than 50% of the total voting rights attached to all shares of the corporation outstanding at that time
At the time you receive your permanent residence:

You provide active and ongoing management of this business from within Canada
An essential part of the operations of the business happens in Canada
This business is incorporated in Canada
Designated Organization
The applicant must get a letter of support from a designated organization.Designated organizations are business groups (venture capital funds, angel investor groups, and business incubator organizations) that are approved to invest in or support possible start-ups through the Start-up Visa Program. Successful applicants are required to secure a minimum investment for their Canadian start-up. If coming from a designated Canadian venture capital fund, the investment must be at least $200,000 CAD. If coming from an angel investor group, it should be at least $75,000 CAD. Applicants do not need to secure any investment from a business incubator. However, applicants must be accepted into a Canadian business incubator program.
Applicants are not required to invest any of their own money. If their Canadian start-up is unsuccessful, individuals granted permanent residence through this program will retain their permanent resident status.
Language Requirements
The applicant must meet the minimum level of the Canadian Language Benchmark (CLB) 5 in either English or French in all four areas (speaking, reading, listening & writing).
Enough money to settle in Canada
The Government of Canada does not give financial support to new start-up visa immigrants. An applicant is required to give proof that he/she has the sufficient money to support themselves and dependents after their arrival in Canada.
Contact us for assessment and more information